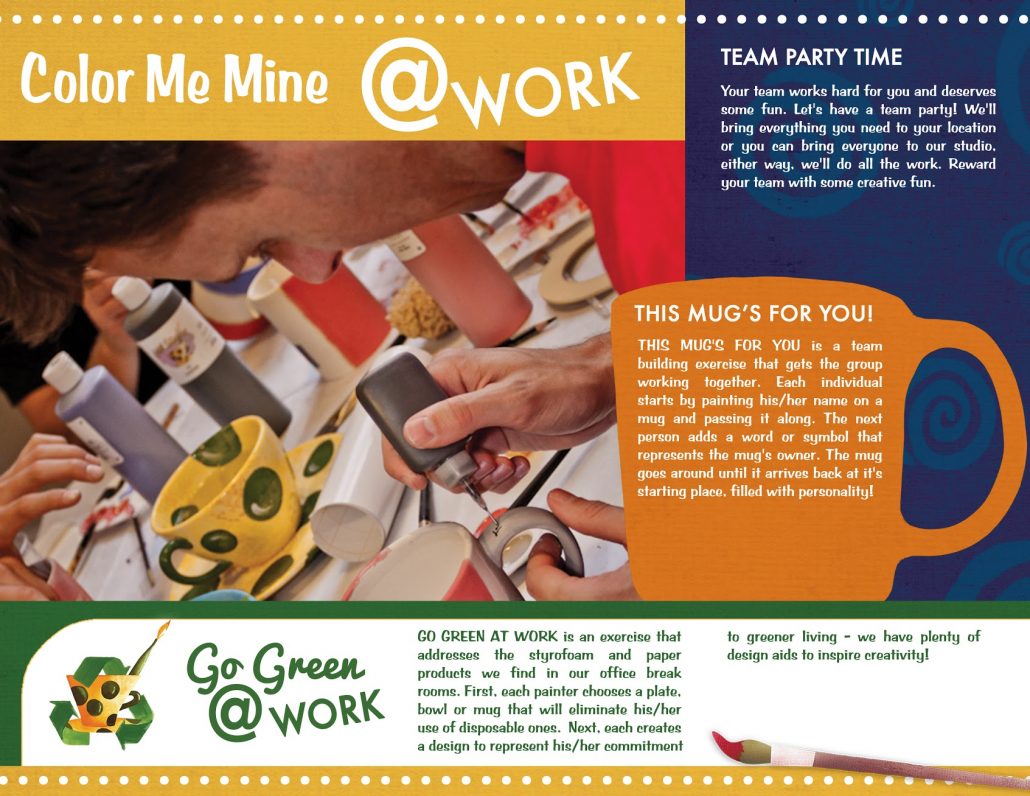 Color Me Mine specializes in: Staff Retreats, Group Team-building Sessions, Holiday Parties, Family Activities, Group Retirement & Going Away Gifts, and Office Birthdays & Showers.  There's untapped creative potential in all of us. We provide the tools to keep your team inventive and enthusiastic.  Our ceramic-painting activities will engage your entire organization. Everyone is involved at their own pace, interest, and capability.
Want to reward your staff for their hard work? Or maybe you want to encourage lateral thinking in your team through creativity? You may even be celebrating a birthday or organizing a holiday party. Whatever the occasion, Color Me Mine offers an experience you'll never forget.  
PACKAGE DEAL (in studio parties): $30  per painter (plus tax)
Includes:

-$23 item for each painter to choose from (small mugs, cereal bowls, salad plates, banks, boxes, figurines)

-2 hours of studio time

-You are allowed to bring your own wine or beer 

-A dedicated staff member.  From getting paints, cleaning, to serving food, we're here to help you every step of the way.

-Glazing and firing of pieces.

-Each piece will be packed in separate bag with the painters name  and ready in 1 week for pick up in studio.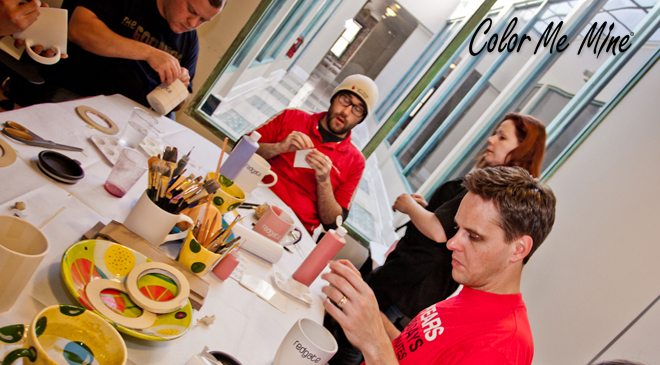 POLICIES

-$50 deposit to make reservation (nonrefundable).  Can call us at 714-505-3975 to leave deposit.

-Minimum of 8 painters to use package deals.  If you have less than 8, you will be charged for 8 but issued store credit to use on another visit.

-Payment must be made all together (cannot split transactions between multiple individuals)

-If an adult painter is added to a child's party package, cost of the adult is $28 plus tax.